Please Note: If you are struggling to see the images you can right-click and 'open image in new tab' to view them full size.
Sub-workgroups:
A sub-workgroup is any workgroup created hierarchically below the 'Root' workgroup. These can be used to split out your business into departments and departments into teams. You can then use workgroup settings to tailor your end user's experience based on which workgroup they're in. This can be useful if, for instance, you have users external to your business that may have different needs or functions for the system or to customise your security to ensure that external users only receive the bear minimum they need.
Creating a Sub-workgroup:
Open the 'Admin' tab of PleaseReview
Select 'Workgroup Management' at the left
Ensure the workgroup at the top of the screen is the one you'd like to be the parent of the new sub-workgroup
Hit the [Add New] button
Configure the workgroup
Hit [Save]
Sub-licensing:
Sub-licenses allow you to break your master license down into smaller denominations. This can be used to allow you to allocate a certain amount of licenses from your master license and dedicate them to a certain workgroup. When managed and understood correctly this can provide you with greater control over how your system uses licenses.
How sub-licensing works:
You can create a sub-license for any workgroup under the master license. This means you can tailor the number of licenses each workgroup may need depending on the project(s) that you are currently using PleaseReview for.
When a sub-license is created it is assigned a workgroup, this means that anyone who has that workgroup as their 'Home Workgroup' will take their licenses from the sub-license, which is ultimately taken from the master license.
Please Note: It does not matter which workgroup the review they're invited to is, they will always be allocated a license from the allowance of their 'Home Workgroup'.
Creating a Sub-license:
Open the 'Admin' tab of PleaseReview
Hit 'Select' next to the workgroup you'd like to create a sub-license for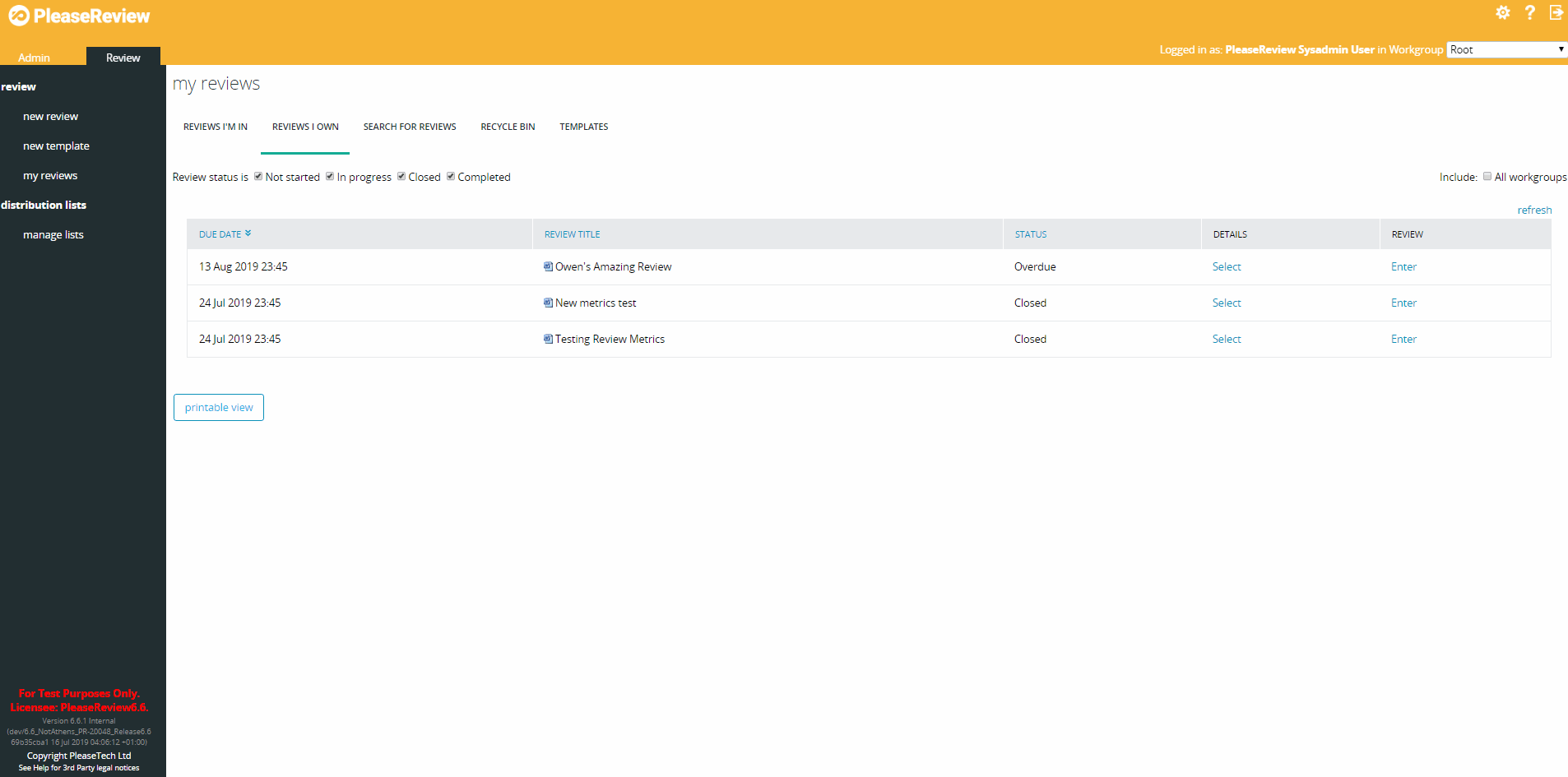 3. Hit the [License] button
4. Press the [Create Sub-License] button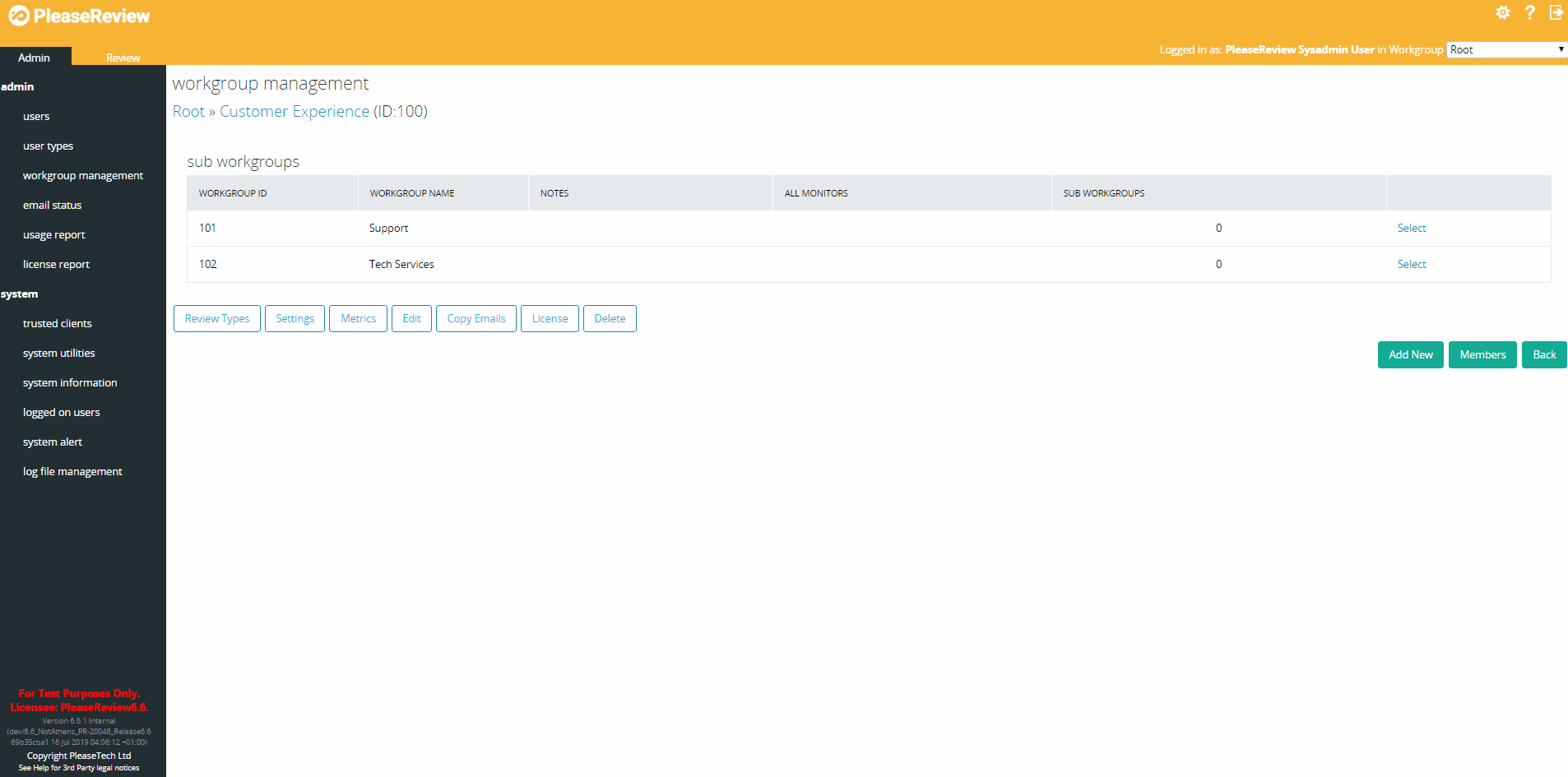 5. Customise the allocation to suit your needs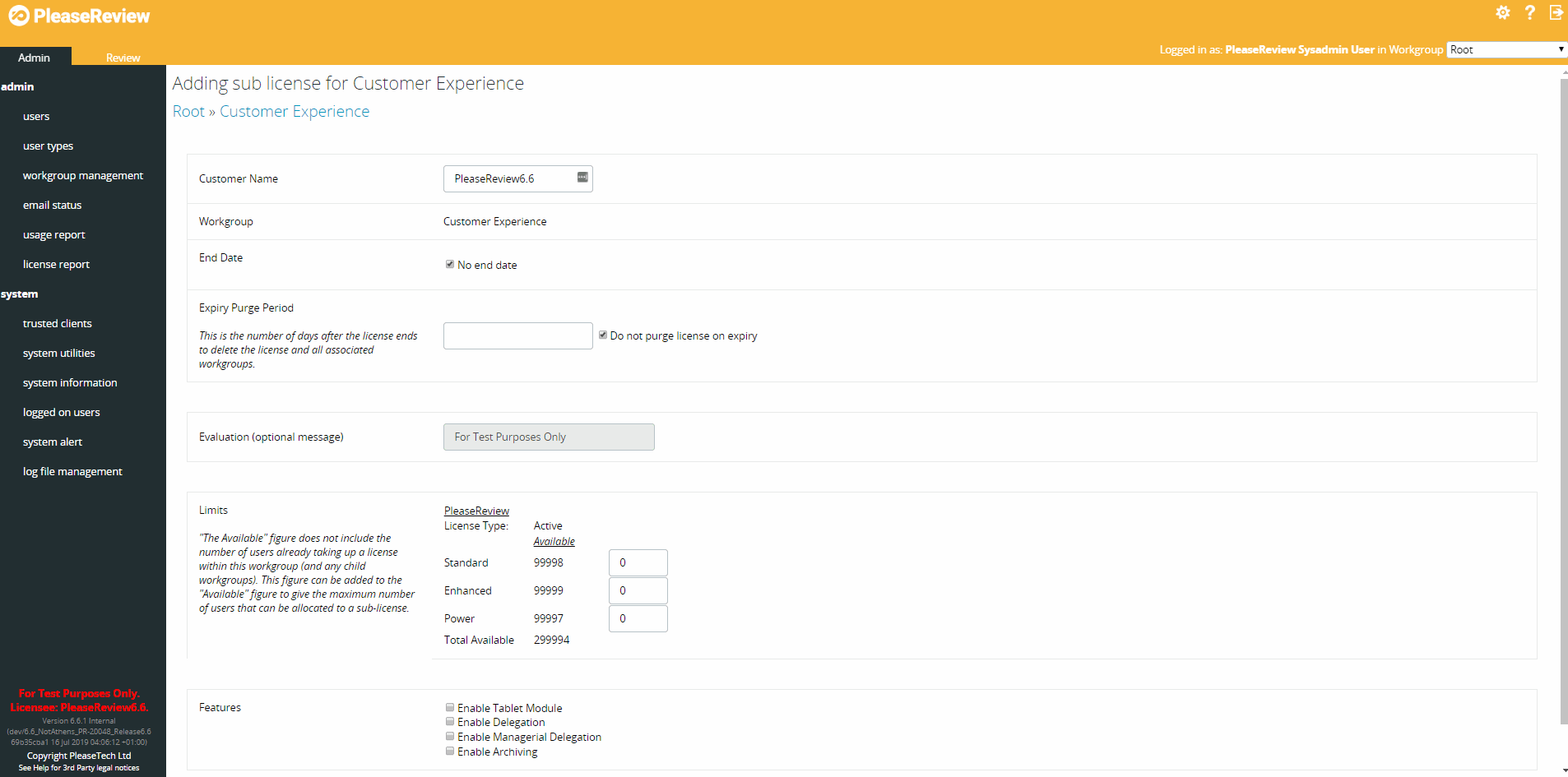 6. Hit [Save]