In This Article:
Introduction
Removing a User
Disabling a User

Introduction:
Removing a user entirely is only an option when the user has not actively participated in a review, i.e., made a comment, proposed a change or owned a review; this extends to acts such as replying to someone else's comment on a review.

If the user has ever owned or actively participated in a review then it is necessary to disable the user, rather than remove them entirely. This is done for data integrity and auditing purposes; the steps required will be covered further down this article.

Removing a User:
To remove a user you must first access the 'Admin' tab then select the 'Users' option in the left-hand pane: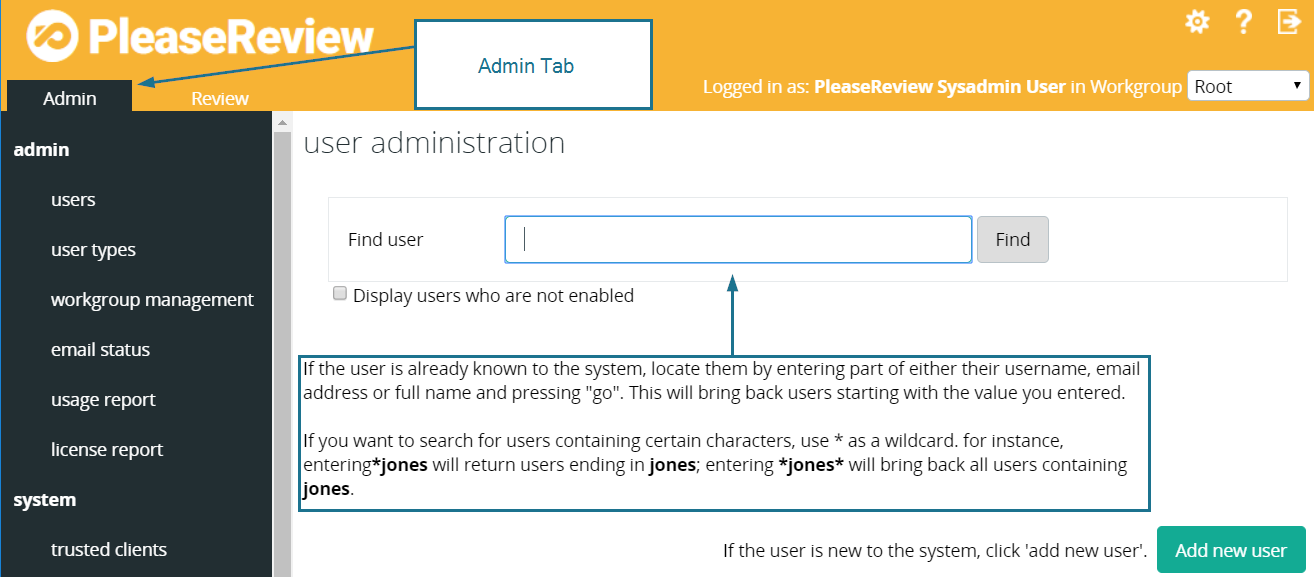 Type in the user's name, e-mail address or username and hit [Find]:





Once you select a user you should reach the 'Edit User Details' page. At the bottom-right of this page will be a selection of buttons, one of which should read [Delete]: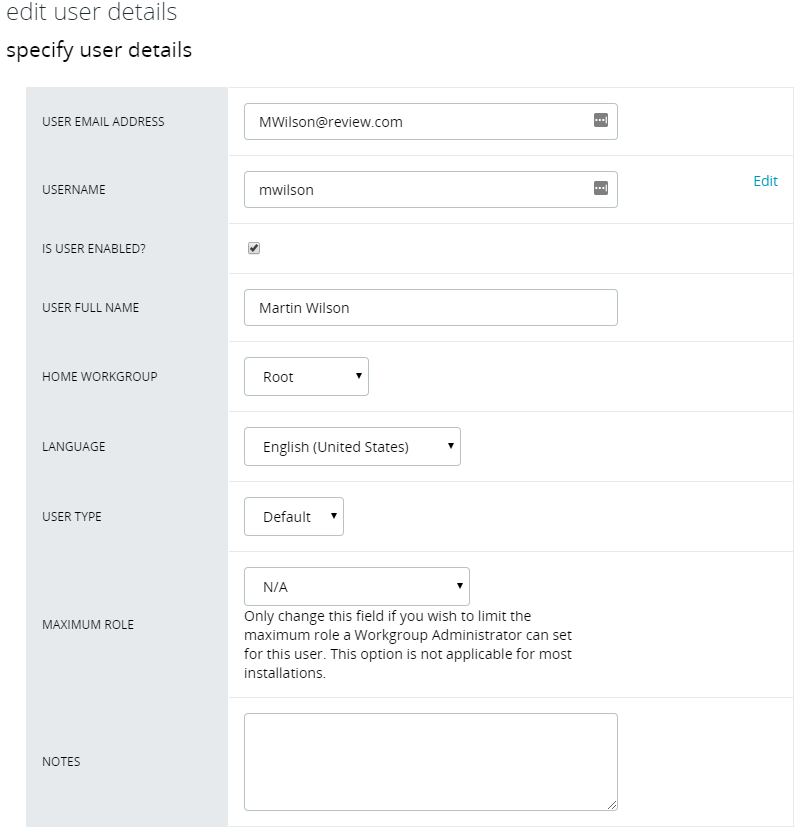 Provided the prerequisites are met, i.e., the user hasn't commented in or owned a review, you should get a prompt from the browser with something similar to the below:





Simply hit [OK] and the user will be permanently deleted from your PleaseReview system.

Note: If you see an error message similar to the one shown below, please refer to the 'Disabling a User' section of this article.




Disabling a User:
To disable a user follow the same steps as above to get to the 'Edit User Details' screen: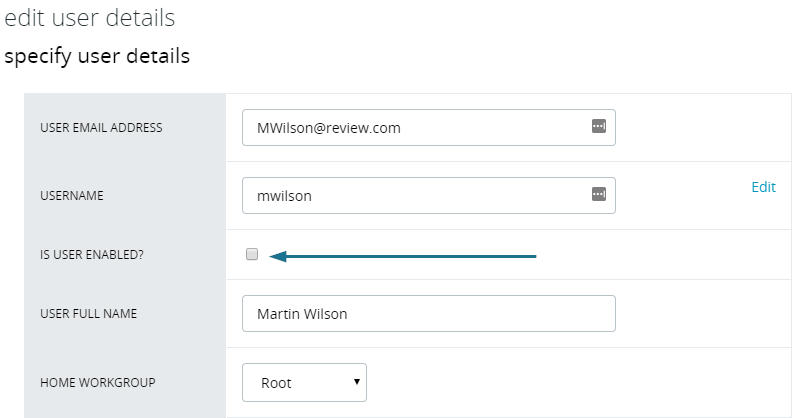 Underneath the user's username you should see a single checkbox titled 'Is User Enabled?', to disable a user you simply uncheck this and hit [Apply] at the bottom of the page.

This will prevent the user from being able to log in and use the system but means that you can still see comments, proposed changes and reviews started by the user. This allows for greater tracability within the system and ensures data integrity.

If for any reason it is absolutely pertinent that the user is deleted entirely from the system then it would be necessary to find every review they've actively participated in to delete the review and then purge it from the recycle bin, however, this is not something we recommend doing.